Sep 02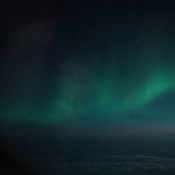 Welcome to the Amsterdam airport! … And the future!! Where everything is in English, tulips are more popular than ketchup, and dutch children are painted on napkins.
We survived our 9ish hour flight by binging out on movies, playing group Tetris, and getting a spectacular arial view of the northern lights! Ryder managed to capture a few great photos. It's hard to describe the northern lights with out waxing poetical with shimmering vertical clouds of ever changing color and shape… gosh I'm sleep deprived.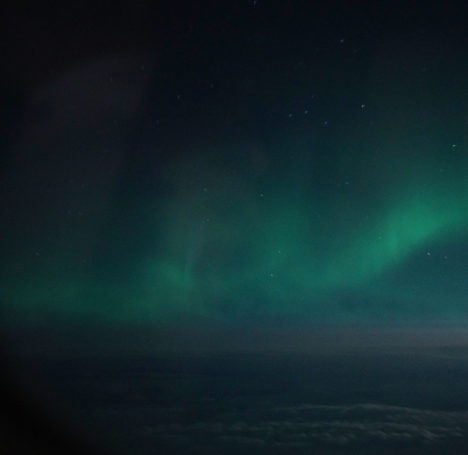 When we got off the plane it was straight to the restroom, or as I like to say, the beautiful water closet where everything you do is completely private. Why oh why can't we have bathrooms in the US like this?? Mom and J were shocked at all the English everywhere. We wondered around the airport (5 hour layover, yay for sarcasm) and found some amazingly satisfying Poffertjes each the size of a half-dollar.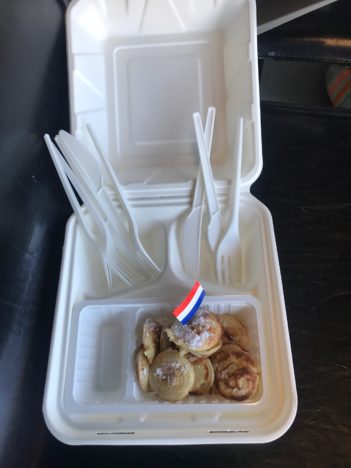 Currently we look like the walking dead with my mom slumped over her backpack, hugging the blanket I stole from the plane, my sister lying next to me across the air conditioning unit, Ryder on his phone per usual, and my dad, after some coffee, rearing to go. OK, only 2 hours left, then a 2 hour flight, then a 1 hour train ride on no sleep so far… I think I can, I think I can… 🙂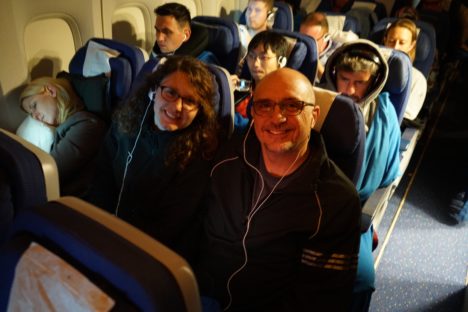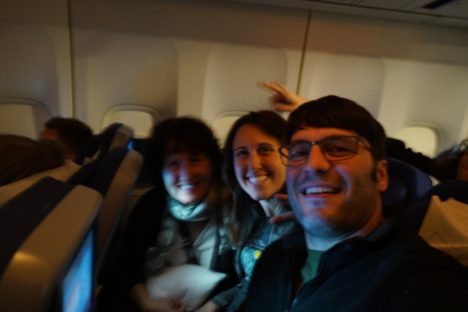 Read More